Left work on Friday with butterflies in my tummy because I was so excited to go for a ride on my 2005 Suzuki 650 VStrom. When I got home our neighbor and her truly adorable little guy were visiting. Although it delayed our getting out on the road, I so enjoyed playing ball with the 22 month old tot!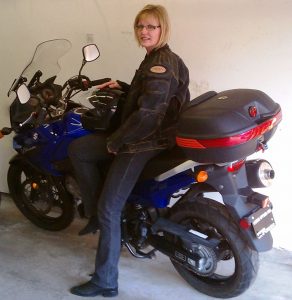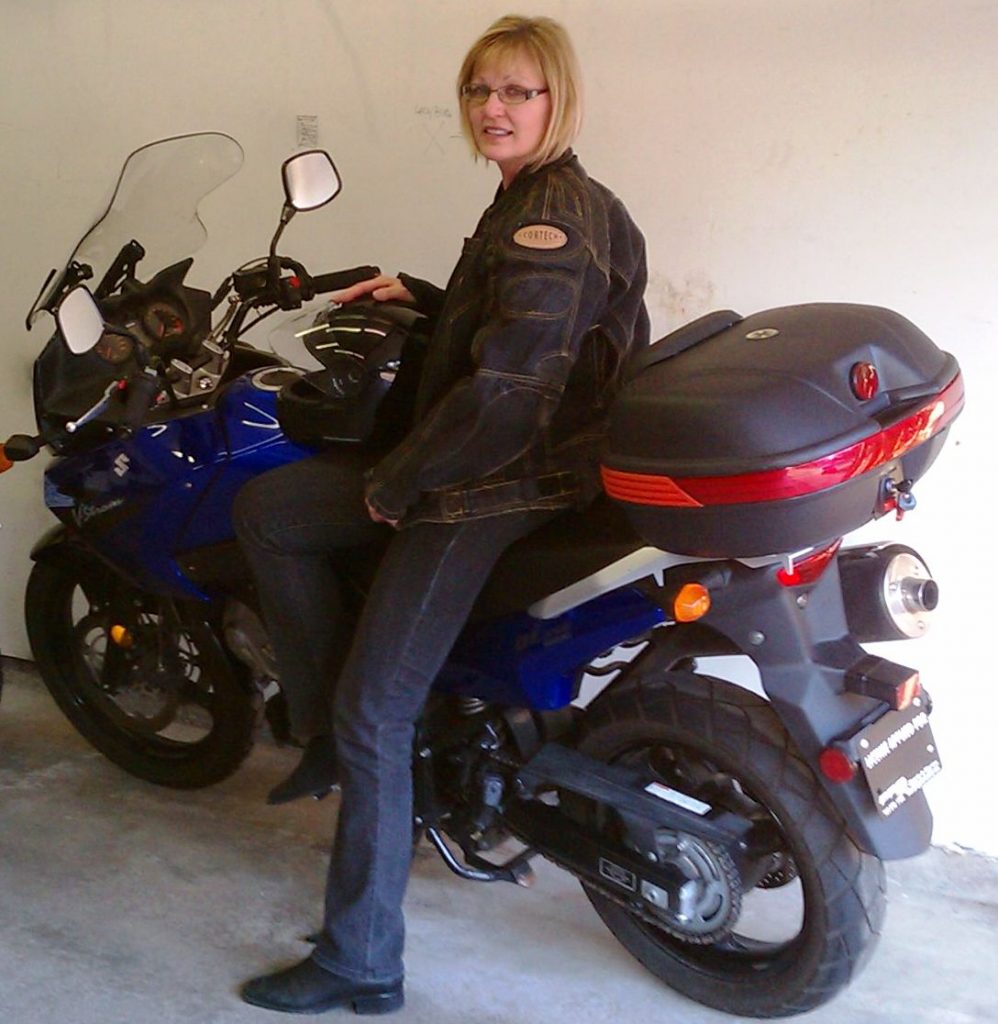 Plus, he seemed to like my motorcycle. As he sat on the seat he was making all sorts of sounds. I think motor sports are in his future. He's sat on his dad's lap since birth (with sound cancelling headphones) on a riding mower.
We finally left with less than two hours before sunset; new bike and I haven't done any night driving so I'm a bit cautious. Hubby led and off we went on an adventure on the back roads. Bumps, rail road tracks, stop signs and lights, smooth straight lines, S-curves and the like! We were able to get in over 50 miles before ending back at home.
Having my husband out on the road with me was awesome! I'm so happy (actually pig squealing happy) for the new ride.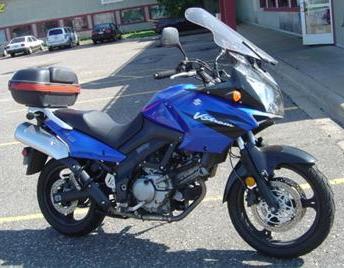 P.S. I also ordered a girly riding jacket with full armor and a PINK stripe!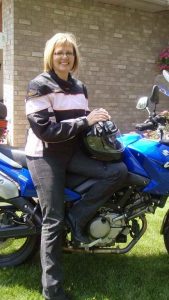 My name is Pam and I am so glad you stopped by today! I started this blog to document my journey into motorcycling and along the way I met so many other lady riders with inspiring stories to tell I began to share theirs as well.
About the same time I started this blog I joined Twitter (@helmetorheels) and began to meet other female motorcycle riders. These ladies were so inspiring to me because I found other newbies like me to life-long experienced riders who were willing to share encouragement, tips, and their friendship. I was welcomed where I was on my journey. What an incredible community I found online to fuel my desire to ride. Catch us on Instagram @helmetorheels and Pinterest @helmetorheels – we are just getting started!