Have you seen the hottest motorcycle apparel from the Swedish company, Mo'Cycle? Motorcycle airbag jeans! What?! You read that right! Airbag pants that wear and look like jeans, are reusable after deployment, and are stronger than steel will be hitting the market. The technology behind them seems like a game changer for motorcyclists!
How do motorcycle airbag pants work?
The airbag pants have a tether that the rider attaches to the motorcycle. These pants are activated when the rider is separated from the motorcycle filling the airbags reducing the risk of injury. The airbag jeans are reusable just reload the CO2 cartridge. Check out the chart below for all the features!
Next generation safety
According to Mo'Cycle's press release beauty of these motorcycle airbag jeans is that they are 10 times better at absorbing impact energy compared to regular pads. Unlike most protective pants the airbag pants also cover the thighs, rear, and tailbone! This is amazing news that could protect riders from some serious spinal column injuries.
Will you be purchasing Airbag Jeans?
These pants are due on the market in 2023. Currently, the company has a crowd funding drive over on Indiegogo. You can order a pair for $526 USD with an expected ship date of May 2023. Mo'Cycle also has a vest list for the same price and ship date. Let me know if you pick up a pair. I would love to share your experience with this product. Fill out the contact form and let's get in touch!
I would love to hear from other female motorcyclists!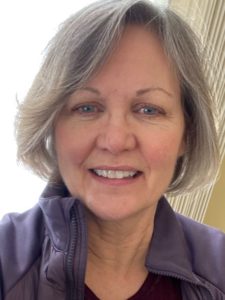 Ladies, whether you are looking to start riding solo, a casual motorcyclist, a seasoned rider, or enjoying riding pillion you are all welcome to join in the Helmet or Heels community. I would love to share your story of motorcycling no matter where you are on the journey. It will inspire other women along the way.
Helmet or Heels, the female motorcycle community, is reader-supported. I thank you for your support to help grow this female motorcycle community and inspire other women to ride! Catch us on Instagram @helmetorheels, Pinterest @helmetorheels or Twitter @helmetorheels – we are just getting started!