How easy is it to get you to give up on your dream? What if someone disses your dream, do you give up? Maybe it's a lack of experience, education, or money, do you give up or give an excuse? I just watched The World's Fastest Indian and have a whole new respect for moving forward until your dream comes true. This movie is worth taking the time to watch.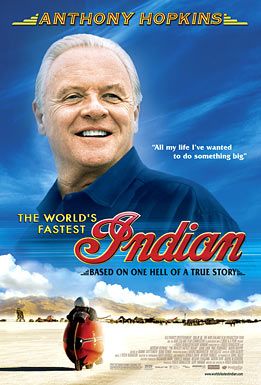 Dream big, work it out from there!
Bert Munro is an unlikely champion. This guy is a bit old to be racing motorcycles and his bike is ill equipped to be racing in the salt flats of Utah but he had a dream. The closer Munro gets to his goal of racing the Indian the more it seemed like it wasn't going to happen.
Munro's passion gave him focus to overcome the obstacles he faced from getting financing, to traveling to the United States, to finally racing. Obstacles were not road blocks or excuses for him, only undiscovered answers!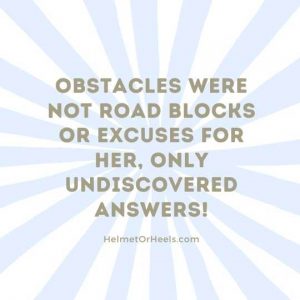 There is so much more in this movie, but I think it is best for you to discover that for yourself. I want to encourage you to never give up on your dreams no matter how far out there they seem!
Bert Munro was in his mid-to late sixties when he raced the first time. He still holds a land speed record for under 1000cc motorcycles. Never give up; never give excuses. Dream big, work it out from there!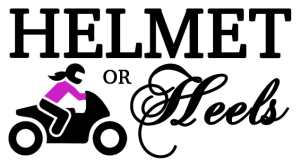 Ladies, whether you are looking to start riding solo, a casual motorcyclist, a seasoned rider, or enjoying riding pillion you are all welcome to join in the Helmet or Heels community. I would love to share your story of motorcycling no matter where you are on the journey. It will inspire other women along the way.
Catch us on Instagram @helmetorheels, Pinterest @helmetorheels or Twitter @helmetorheels – we are just getting started!