Are you a dream maker? Last week I asked y'all for a favor to help my friend Marilyn by voting for her to win a Garage-Girls Ultimate Biker Makeover! And I've heard from many of you here and on Twitter that you voted. Thank you! (Voting is open until June 25, 2012 so if you haven't please do!)
Are you a Dream Maker?
It is always interesting to me to see the reaction of people when asked to help others. The example my parents set for me was incredible. My parents never talked about money or how much they had, but I always assumed they were "rich" because of how giving they were.
Needless to say my sisters and I were surprised to find out that wasn't the case after they both passed. The lesson I learned was they didn't give because they had money, they had money because they gave. (To read more see: Tribute to my Mom and Live a Legacy)
Today I'm asking if you would help a few more friends make a dream come true. Would you consider giving to help Hellcat Custom, out of Arizona, make history with a "first-ever turbo-charged sidecar Sportster running a stock Harley engine on regular pump gas to attempt to set a land speed record at the Bonneville Salt Flats?" Ready to become a dream maker?
I found out about this from @FieryPinkGirl on Twitter. She sent out a link, I clicked to GoFundMe and read more about the dream. My head started spinning because the first thing I thought of was Bert Munro and his dream of getting to the Bonneville Salt Flats to race (remember the movie?)!
As of this morning they have $2190 of the $5000 they need. If we all did something we can help make this happen and be a part of history! Take a look at their GoFundMe page, read about the dream, and give whatever you can to bring this dream a life. Thank you friends.
Image source: GoFundMe.com
P.S. This is not a sponsored post, nor was I asked to blog about their project. I caught the dream and wanted to share it with you.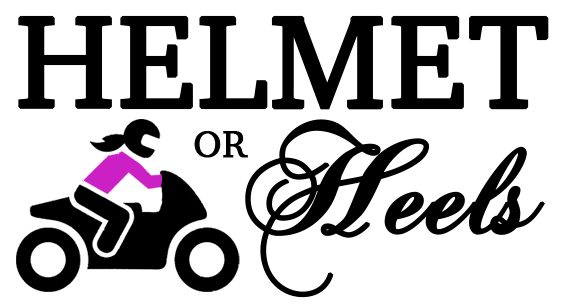 Ladies, whether you are a hardcore rider, a casual rider, a seasoned rider, or enjoy riding pillion, you are all welcome to join the Helmet or Heels community. I'd love to hear your motorcycle story, no matter where you are on your journey. It will serve as an inspiration to other women along the way.
The female motorcycle community Helmet or Heels is reader-supported. If you make a purchase after clicking on one of my links, I may receive a commission at no extra cost to you. I appreciate your help in growing this female motorcycle community and inspiring other women to ride!
Catch us on Instagram @helmetorheels, Pinterest @helmetorheels or Twitter @helmetorheels – we are just getting started!