Did I ever tell you about the time when hubby and I were riding his Suzuki 550 on a back road and we flew off the bike over the handle bars? This happened almost 33 years ago when we were first married. Gear or no gear?
A helmet was the only gear we each were wearing. We both landed on our heads but were not seriously hurt. I did have a bad case of road rash across my back which was scrubbed out. >insert< SCREAM!
I happened to catch a news cast last night about a young man's experience not wearing gear. He experienced a broken back, but should fully recover.
Gear or No Gear?
What about you? Gear or no gear? Me, I'm all in! I learned my lesson all those years ago flying over the handle bars. Helmet – never without. Jacket – I have two. One summer and one for the rest of the riding season. Gloves – protective riding gloves. I mostly commute so I wear jeans, but if ever I would travel far I would definitely buy some riding pants. Shoes with ankle coverage or riding boots.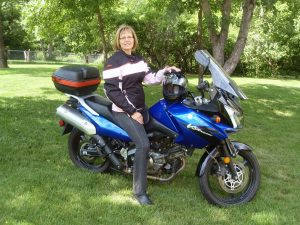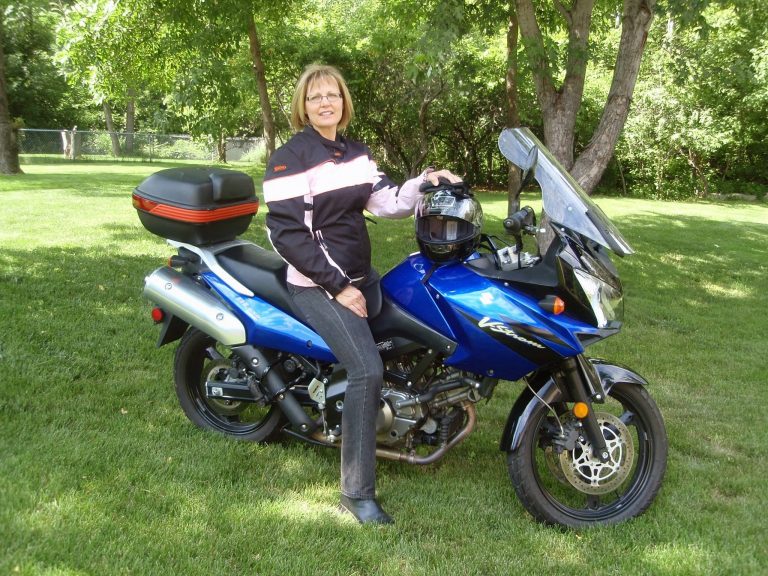 Ladies, whether you are looking to start riding solo, a casual motorcyclist, a seasoned rider, or enjoying riding pillion you are all welcome to join in the Helmet or Heels community. I would love to share your story of motorcycling no matter where you are on the journey. It will inspire other women along the way.
Helmet or Heels female motorcycle community is reader-supported. When you buy through links on this site, I may earn a commission at no cost to you. I thank you for your support to help grow this female motorcycle community and inspire other women to ride!
Catch us on Instagram @helmetorheels, Pinterest @helmetorheels or Twitter @helmetorheels – we are just getting started!