On Saturday hubby and I took a different direction for our ride. We went north to Milaca, MN. We took the long way there about 60 plus miles. It was clear, sunny, and the perfect temperature for riding ATGATT.
I picked up a Hitchhiker and saw some Bad Boys
We were going to stop for lunch. Our choices were Subway, DQ, or Barbara Jean's. No brainer our pick Barbara Jean's. It was the only restaurant with motorcycles outside. Had to be a good sign. Hubby ordered a Bison burger and I went with an Angus. Both were incredible. I'd also recommend the waffle fries with the chipotle sauce.
My Hitchhiker
When we went back to the motorcycles I found I picked up a rider. Apparently, he didn't want to ride pillion.
I encouraged him to move along before taking off for home. Didn't think he'd be able to hold on at 65+ mph.
Some Bad Boys!
On Sunday we went to church and look what was in the parking lot!
This one didn't have quite the detailing, but still fully packed!
I picked up a Hitchhiker and saw some Bad Boys – We did wait around a bit after church, but didn't get to meet the owners. Maybe next time! All in all hubby and I had a wonderful weekend ride. How about you?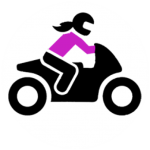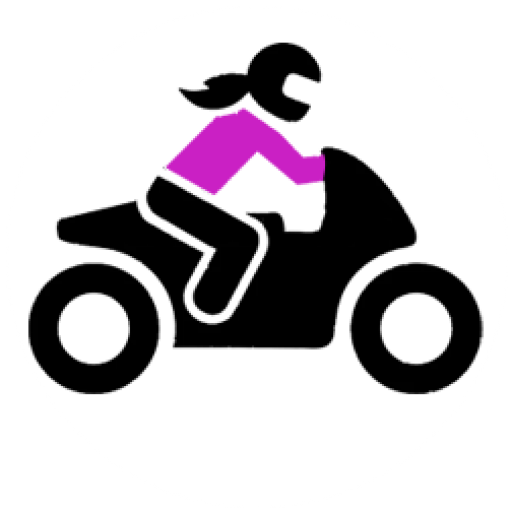 Ladies, whether you are looking to start riding solo, a casual motorcyclist, a seasoned rider, or enjoying riding pillion you are all welcome to join in the Helmet or Heels community. I would love to share your story of motorcycling no matter where you are on the journey. It will inspire other women along the way.
Helmet or Heels female motorcycle community is reader-supported. When you buy through links on this site, I may earn a commission at no cost to you. I thank you for your support to help grow this female motorcycle community and inspire other women to ride!
Catch us on Instagram @helmetorheels, Pinterest @helmetorheels or Twitter @helmetorheels – we are just getting started!