I rode the motorcycle to work for the first time today! My maiden voyage to work … and home! It was incredible! The trip is about 12 miles one way on county roads averaging 50 mph. The morning air was cool going that fast, but very comfortable. And I didn't have nearly the bad helmet hair I was expecting when I arrived at work. Cool beans!
Maiden Voyage to Work … and Home!
I left work early today. My son's getting married this weekend so the rehearsal is tonight. It takes me a while to preen! I digress … it was a bit warmer when I left. I think it was around 80 degrees, but I still suited up. 
On the ride home there was a strong cross wind that keep me cool in the heat but had me leaning a bit to the left to keep the bike upright. I didn't kill the bike, I made my turns, and no traffic mishaps! Overall it was a wonderful ride home.
I'd say the maiden voyage to work and back was a success! A coworker snapped a couple of shots before I left. Thanks Lindsay!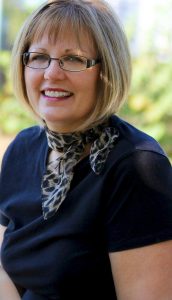 My name is Pam and I am so glad you stopped by today! I started this blog to document my journey into motorcycling and along the way I met so many other lady riders with inspiring stories to tell I began to share theirs as well.
About the same time I started this blog I joined Twitter (@helmetorheels) and began to meet other female motorcycle riders. These ladies were so inspiring to me because I found other newbies like me to life-long experienced riders who were willing to share encouragement, tips, and their friendship. I was welcomed where I was on my journey. What an incredible community I found online to fuel my desire to ride. 
Catch us on Instagram @helmetorheels and Pinterest @helmetorheels – we are just getting started!