Thankfully times have changed, have you? My husband started teaching me how to ride about 30 years ago. The timing wasn't right for me to get a license, we ended up moving and sold the bike. Not to mention back in the 70s only "those" women rode motorcycles!
Times have changed, have you?
Now that I have my motorcycle permit I need to learn to ride so I can get my license. What are my options? I could either have my hubby teach me or take a class at the local Tech College. I choose the Tech College.
Why? My husband has years of experience, but would he be able to prioritize what he knows for me as a new rider? I felt the college would teach information that is important for a new rider. Now I'll have the information I need and an experienced rider to help me along the way!
Last week I signed up for the class at the college, but have to wait until late April for the first session! I'm so excited about the class that I downloaded a countdown wedding widget, cause I couldn't find any other, to keep track of the time until the class! (Got the widget from MagnetStreet.com)
As of today – February 16, 2010 – I have 63 days: 19h : 25m : 07s until my class! Love the widget! And very happy that times have changed, have you!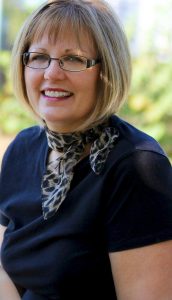 My name is Pam and I am so glad you stopped by today! I started this blog to document my journey into motorcycling. Fast forward several years and along the way I met so many other lady riders with inspiring stories to tell I began to share theirs as well.
About the same time I started this blog I joined Twitter (@helmetorheels) and began to meet other female motorcycle riders. These ladies were so inspiring to me because I found other newbies like me to life-long experienced riders who were willing to share encouragement, tips, and their friendship. I was welcomed where I was on my journey. What an incredible community I found online to fuel my desire to ride. 
Catch us on Instagram @helmetorheels and Pinterest @helmetorheels – we are just getting started!