What to do when you can't do what you want! Okay. I finally get a motorcycle and license and what happens? Weather and road construction!! The weather overall has not been biker friendly with high humidity and heat or heavy rains.
Then there is the road construction between me and anywhere!! I came home from work today to find another road torn up! Yikes! I'm not too confident about riding on gravel. So the bike sits in the garage.
So what does a newbie do when she can't ride? Ah, that would be read!! I'm reading Sonny Barger's book Let's Ride. I've found Rider magazine and they sent me their catalog!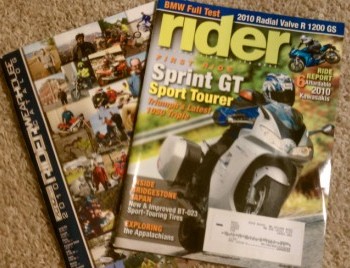 I've had a lot of fun looking through the catalog. They sell a T-shirt that says, "Does this bike make my butt look fast?" (hint-hint) The catalog is divided into different sections from on and off road riding to communication, and  much more.
I'm determined to ride! If I can't ride I'll learn about motorcycles and riding from books, magazines or blogs. I recently read, "Your determination can be measured by what it takes to stop you. So, how determined are you?" Me … Never give up! Never surrender!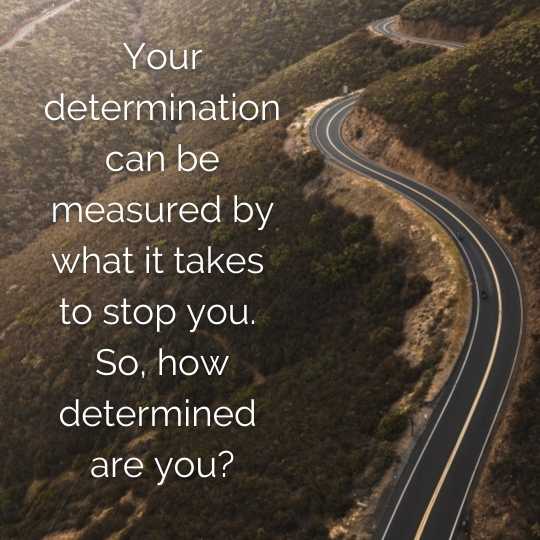 Bars up. Rubber down! Ride safe my friends.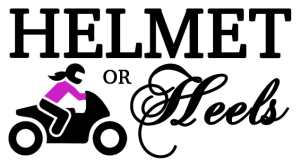 Thank you for stopping by Helmet or Heels female motorcycle community! I am always looking for more stories like your adventure into riding. Your experience, knowledge, and insight will encourage women in their motorcycling journey! Fill out the contact form and let's connect!
Catch us on Instagram @helmetorheels, Pinterest @helmetorheels or Twitter @helmetorheels – we are just getting started!