Does it really have to get worse, before it gets better?
Apparently the answer is yes in my neighborhood. Just when I thought the local road construction was finishing up … another road has been reduced to gravel and mud.
Although it rained today, the forecast is hot and sunny for the weekend. That should dry up and harden the mud to make riding out of the 'hood much easier this weekend.
Bars up, rubber down! Ride safe my friends.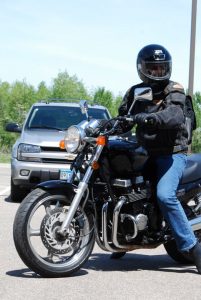 Thank you for stopping by Helmet or Heels female motorcycle community! I am always looking for more stories like your adventure into riding. Your experience, knowledge, and insight will encourage women in their motorcycling journey! Fill out the contact form and let's connect!
Catch us on Instagram @helmetorheels, Pinterest @helmetorheels or Twitter @helmetorheels – we are just getting started!