Let's go shopping for your favorite lady rider! Many families support a female motorcyclist, but they do not ride themselves, so they are at a loss for gift ideas. I have put together a list of gift ideas for female motorcyclists to help you to come up with unique and useful gifts for your favorite female motorcyclist.
Not only will you find some great gifts for women who ride, but you will also be demonstrating how much you care about her interests.I hope this list of ideas has helped you come up with some great gifts for your female motorcyclist. Please share your favorite gifts for women who ride in the comments section.
Gift (or self-gifts) Ideas for Female Motorcyclists
Bike Helmet Rear Light
A rear motorcycle helmet light is an excellent gift for a female rider and my top gift choice. What a wonderful way to demonstrate your concern for her safety, especially since a high percentage of motorcycle accidents are caused by drivers failing to see the motorcyclist and rear-ending them.
It's a great gift for a woman who already has a helmet and wants to add a little extra safety. The price range is between $15 to $170. On the low end there is a LED helmet light that is rechargeable, has three lighting modes, rechargeable, and waterproof.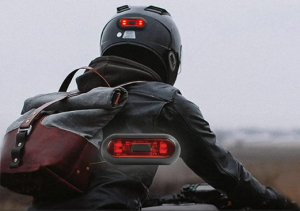 If you want to give your female motorcyclist a more functional gift, the helmet light by Brake Free Light Technologies is an excellent choice. The Brake Free Light does not need to be wired into the motorcycle and has sensors that detect deceleration and turn on the lights automatically. If you buy extra brackets, you can use this unit on multiple helmets.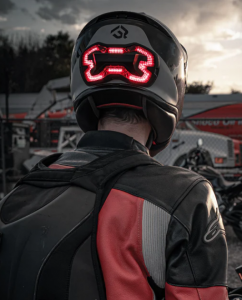 Helmet Storage Rack
A motorcycle helmet rack is another useful gift for a female motorcyclist, well any rider for that matter! What a simple solution to the problem of storing helmets and keeping them from falling to the floor or taking up shelf space. The price range for a motorcycle helmet rack is between $20 to $90.
Amazon has a fair selection from simple lines to ornate even skull shaped.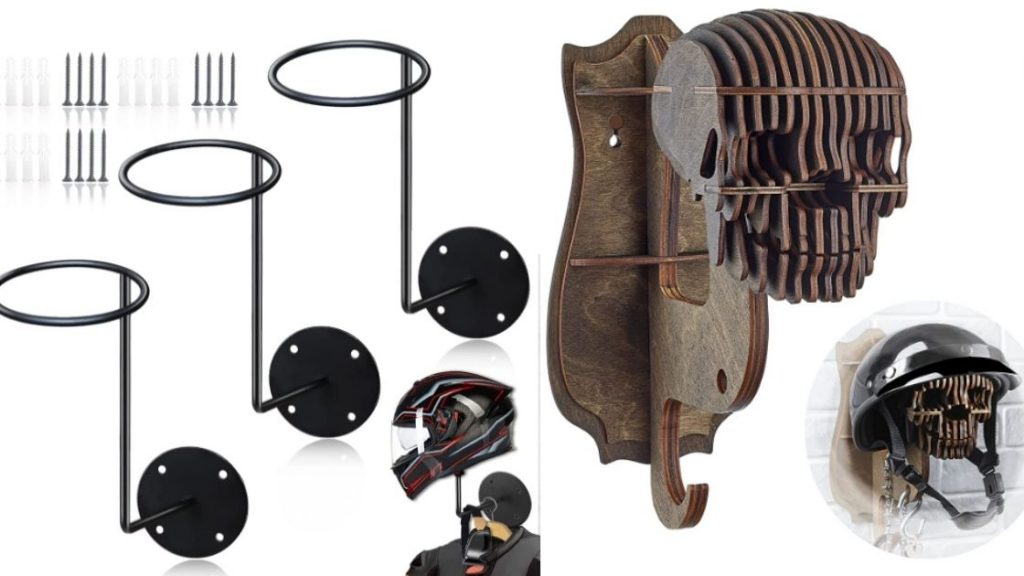 Motorcycle Jacket
Many women start by getting a year-round heavy duty riding jacket. It is a must-have piece of gear that protects you from the elements and keeps you safe if you take a spill.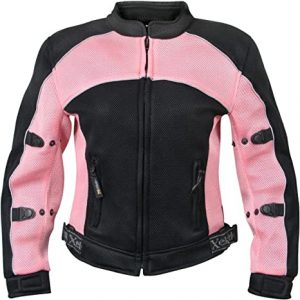 A good jacket will have shoulder, elbow, and back armor that is CE approved. A great gift for the lady motorcyclist in your life would be a summer jacket with a waterproof or resistant, breathable and has armor.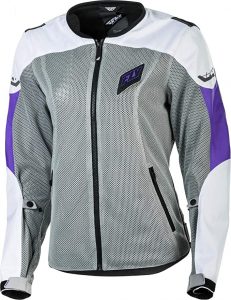 The price range for a motorcycle jacket is between $40 to $160. The upper end jackets are usually higher quality and have more features.
Bow accessory for helmet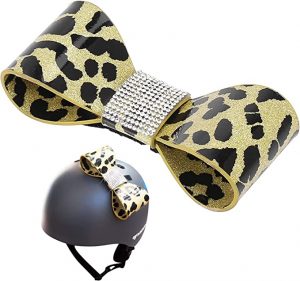 A nicely placed bow on her helmet screams female rider! This bow accessory is ideal for any woman who rides a motorcycle. It comes in a variety of colors, sizes, and styles. Simple, easy to use, and the ideal accessory for any woman who rides! They cost around $20, making them an affordable gift for a woman who enjoys riding.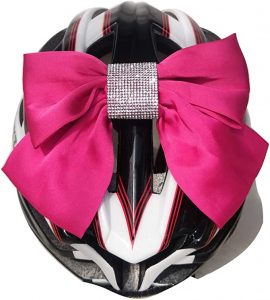 Books about Female Motorcyclists
I think a whole post could be dedicated to books about female motorcyclists! There are so many out there, but I'll stick to a few. The first is Lynda Lahman's The Women's Guide to Motorcycling. This is an excellent book for any female motorcycle enthusiast. It covers a wide range of subjects.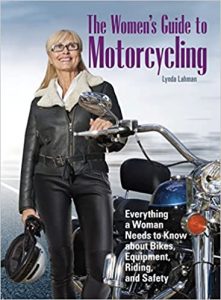 Another excellent book is Alicia Mariah Elfving's The Motolady's Book of Women Who Ride. This is a book about motorcycle-riding women from all over the world. Interesting stories!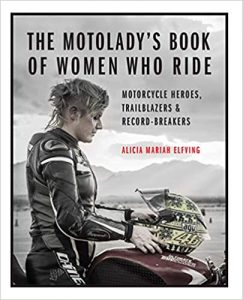 The last book I'll recommend is Touching the World by Cathy Birchall and Bernard Smith. This is an incredible true story of a blind woman, two wheels, and 25,000 miles. It is a must read! Seeing the world through the eyes of a blind woman on the back of a motorcycle is unique and amazing.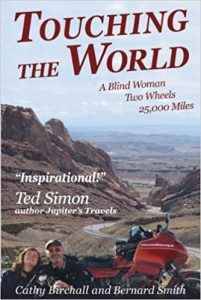 Lady Rider Motorcycle T-shirt
She is proud of being a female motorcyclist and what a great way to show it with a cool Motorcyles and Mascara tee!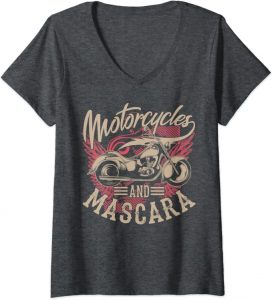 One of my favorite brands is Lady Motorcyclists Unlimited – Urban Style with Feminine Grace. The details on this t-shirt are amazing and you can pick either a cruiser or sportbike for the design on the back.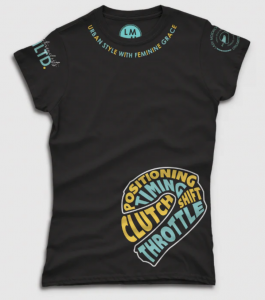 Here is another fun tee – This Is How I Roll. Any of these t-shirts will make a great gift for her!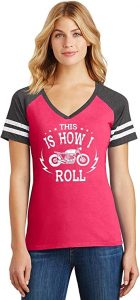 Motorcycle Tank Bag
When she is out riding and needs some storage for her phone, wallet, lipstick, or whatever else she wants to bring along, tank bags are a great substitute for a purse.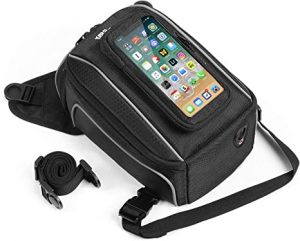 Tank bags have a variety of features and options, such as magnets for attaching to the gas tank.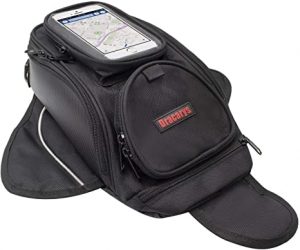 There are low and high profile bags available. Prices begin at $25 and go up from there.
Here are some great gift ideas for a female motorcyclist. Hope you find something you like for your favorite female rider. She deserves nothing but the best!
Ladies, whether you are looking to start riding solo, a casual motorcyclist, a seasoned rider, or enjoying riding pillion you are all welcome to join in the Helmet or Heels community. I would love to share your story of motorcycling no matter where you are on the journey. It will inspire other women along the way.
Helmet or Heels female motorcycle community is reader-supported. When you buy through links on this site, I may earn a commission at no cost to you. I thank you for your support to help grow this female motorcycle community and inspire other women to ride!
Catch us on Instagram @helmetorheels, Pinterest @helmetorheels or Twitter @helmetorheels – we are just getting started!