Helmet with a Bow for Women Riders! A must have accessory if you are going to ride a motorcycle. If I'm allowed back on a bike – with the approval of my neurologist of course – this helmet looks awesome. I want one! What helmet to you have?
Do You Own More Than One Helmet?
Right now, I only have one full-faced helmet. There are days I wish I'd owned a different type like an open faced helmet for shorter trips and warmer days! What about you? How many do you have and why? Comment below and share what you own.
Helmet with a Bow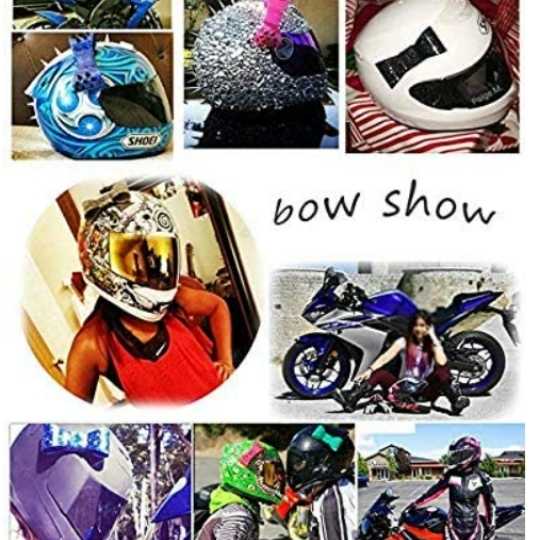 Bows for your helmet, yes? Check out the selection at BadAssHelmetBows.com or Amazon.
Ladies, whether you are looking to start riding solo, a casual motorcyclist, a seasoned rider, or enjoying riding pillion you are all welcome to join in the Helmet or Heels community. I would love to share your story of motorcycling no matter where you are on the journey. It will inspire other women along the way.
Helmet or Heels female motorcycle community is reader-supported. When you buy through links on this site, I may earn a commission at no cost to you. I thank you for your support to help grow this female motorcycle community and inspire other women to ride!
Catch us on Instagram @helmetorheels and Pinterest @helmetorheels – we are just getting started!