Back in March of 2010, about a week after my mom passed away, I wrote the following words. Even though 13 years have passed, it still feels like yesterday, and the pain of her loss continues to surface from time to time. Happy Mother's Day to the strongest woman I know, my mom.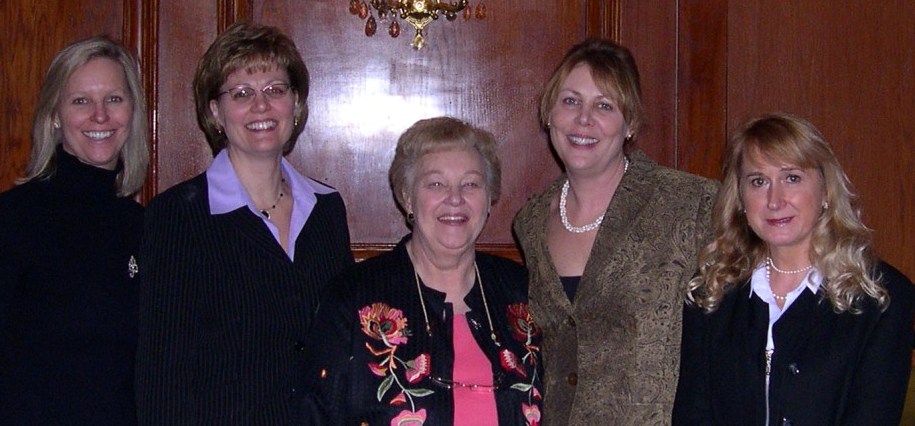 A Tribute to My Mom: The Strongest Woman I Know
This past week my mother died. Her health was in a steady decline since the beginning of this year and recently the doctors moved her into hospice care.
It is hard to sum up my mom's life because she was an incredible woman. My mom was a giver. I always thought my parents had a lot of money so they gave, but that wasn't the case. Three years ago my dad died unexpectedly, one of my sisters began to help my mom with her finances. What a shocker to find out there wasn't a lot there. That's when I realized my parents had money because they gave! They never feared not having enough they always gave freely, no strings attached.
The most recent example of my mom's giving heart happened when she was in ICU. I went to visit her and when I arrived she had tubes for breathing and feeding and in a drug induced coma. The doctor decided to bring her out of the coma by reducing the meds. During this process they tied her hands down in case she tried to remove the tubes as she regains consciousness. After a few days they untied her once she understood it would be harmful to pull out the tubes.
Mom was sleepy, but fully aware of what was going on. She motioned for something to write with. Her first word, "pray." Her second request, "bagels, cream cheese, and fruit" for the nursing staff in ICU!! Yep, that's my mom, always thinking of others.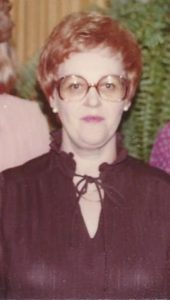 In the last few years my mom and I have taken a few trips together. Our first big adventure was to Norway to visit relatives. I think it was my mom's way of saying good-bye and setting up new relationships between me and them. The second trip we took was a 3000 mile round trip drive to Virginia to visit my daughter and son-in-law. We drove because of mom's health issues along with needing to take ten large tanks of oxygen with us!
That road trip was an incredible time getting to know my mom. We spent hours talking about her life. I learned things I never knew about my parents. One story she told was about when my dad was hospitalized with tuberculosis, I was in third grade. He had just changed jobs and was without health insurance. The local hospital wanted him out as soon as possible. Thankfully he was a veteran and was transferred to the local vet hospital. With no income my mom was left with two young daughters and a mortgage.
Family quickly stepped up to help financially, her parents came to live with us so she could go to work, and for me life went on. My dad was hospitalized for close to a year before being released. Surgery took half a lung and two ribs, but he recovered. When he came home they both decided to always help anyone in need no matter what or how they got there! I can tell you that they did that for the rest of their lives.
She also shared a story about me that I never knew. My third grade teacher didn't seem to like me too much and tried to tell my parents I was "retarded." My mom fought hard and long with this teacher to keep her from putting me in a special education class! Later in high school when my counselor told me I wasn't smart enough to go to college, my mom told me not to believe her and go do it. Thankfully I listened to my mom . . . at least this time! Growing up I never remember hearing my mom tell me or anyone else they weren't good enough, or smart enough, or talented enough; she always was the cheerleader.
The last trip we took together was this past October to visit my sister in Texas. It was another long drive, but this time my other sister came along to help. My mom had a lot of difficulty on this trip, but in her stubborn Norwegian way would not give up! I think she wanted to see her three daughters together one last time. Mom got her wish.
I saw my mom for the last time in February at an acute care hospital. She was lucid at times, but fading in and out. The last conversation I had with mom is when she awoke and asked if my dad was still sleeping. I reminded her that dad had been gone for a few years. She looked puzzled and closed her eyes falling asleep once again. The next time she opened her eyes I moved in close to her and whispered, "Mom, if you don't want to fight any more just ask Jesus to take you home, He will. I love you mom." She turned her head and looked at me, nodded and went to sleep.
These words hardly do my mom justice, but I offer them to you. My mom was a woman who taught me so much by the life she lived as well as the words she spoke. My family has lost a great woman, and so has the world.
The Strongest Woman I Know: My Mom
I hope you are inspired by the woman who I called mom. Her impact lives with me today. Whenever I think I can't I hear my mom's voice in my head telling me go ahead and do it. You may not have had a mom like mind, but you can choose to be a woman of character. Live life and leave a legacy.